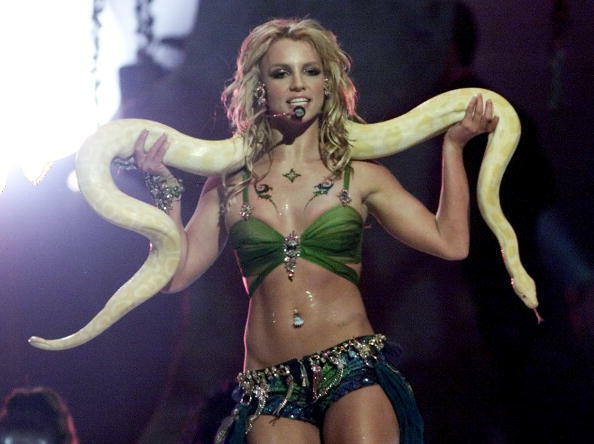 Britney Spears' music videos were some of the most iconic: from "I'm a Slave 4 U" to "Toxic" and "Oops!..I Did It Again" fans of the Pop Princess can recall the outfits in each of those videos.
Now, there's a new pop-up experience opening up in Los Angeles that allows fans to get the full Britney experience. The pop-up - called "The Zone" - has memorabilia, interactive displays and music video set replicas.
If you're headed to California anytime soon, check out the bright print space that is an old converted K-Mart in The Grove Shopping plaza in Los Angeles. The fan experience only lasts until April 26, 2020 and fans can find details and see pictures here.
(Photo: Getty Images)