Thousand Oaks Bar Shooter Posted To Social Media During Attack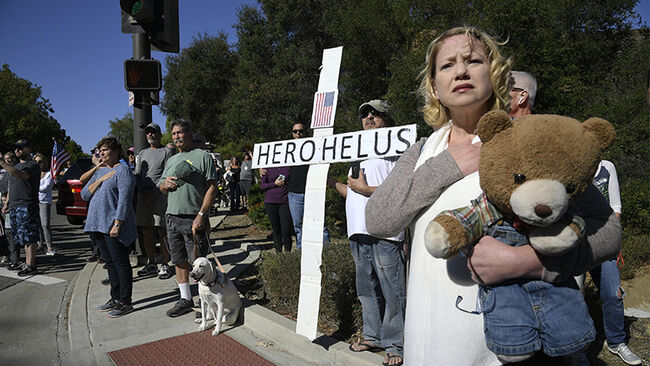 The shooter who killed 12 people before taking his own life at Borderline Bar and Grill in California posted to social media during the massacre. According to TMZ, Ian Long entered the bar with a .45 caliber handgun in one hand and his phone in the other, which he used to update his Instagram story as he opened fire on the bar patrons. Law enforcement officials discovered his account a few hours after the shooting and asked Instagram to shut it down.
The gunman also posted a chilling message on Facebook before he took his mother's car to the bar. The Daily Mail reports he said he hoped that "people call me insane."
"I hope people call me insane... (laughing emojis).. wouldn't that just be a big ball of irony?

Yeah.. I'm insane, but the only thing you people do after these shootings is 'hopes and prayers'.. or 'keep you in my thoughts'... every time... and wonder why these keep happening..."
A former classmate of the shooter said that he believes the massacre was likely motivated by revenge. The gunman had a lazy eye and was bullied for it while he was in high school, and the bar was a popular hangout spot for many of his former classmates.
He was known to be a regular at the bar, and would usually keep to himself while drinking beer.
Photo: Getty Images